Local Kingston Contact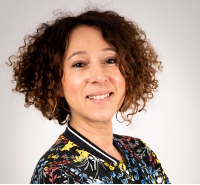 Sibyl JACOB
In 1987, Kingston® entered the market with a single product. Founders John Tu and David Sun addressed a severe shortage of surface-mount memory chips with a memory module that would serve to redefine industry standards for years to come.  Kingston has grown to be the world's largest independent manufacturer of technology products which include memory, solid state drives & encrypted USB.  Founded in 1987 by John Tu and David Sun, Kingston has grown from offering a single in-line memory module into an international company with over 2,000 products that support over 20,000 systems.
Reliability is the cornerstone of Kingston's product strategy and contributes to the high degree of confidence that exists between Kingston and its customers.  Kingston is dedicated to exceeding the industry standard in terms of product details, quality and reliability.
With 32 years of experience, Kingston has the knowledge, agility and longevity to enable both data centers and enterprises to respond to the challenges and opportunities presented by the emergence of 5G, IoT and edge computing.
Meeting Data Storage and Management Needs
Kingston server SSD and memory products directly support the global demand to store, manage and instantly access large volumes of data in both traditional databases and Big Data infrastructures.
The need to store and manage larger amounts of data has increased exponentially in recent years. Data centers, cloud services, edge computing, internet of things (IoT) and co-locations are just some of the business models that amass tremendous volumes of data. These organizations require predictable performance as they deliver on product solutions and service level agreements (SLA's) with requirements up to 99.9999%. Mission-critical servers are also required to provide uptime levels that meet or exceed an enterprise's Quality of Service (QoS) policies. Kingston helps corporations meet these requirements with consistent, rigorously tested memory and SSDs.
Enterprise Solid-State Drives (SSD)
Kingston's Enterprise SATA 3.0 and NVMe Data Center (DC) SSDs are designed with a stringent set of development requirements and a thorough testing process. This results in consistency for workloads requiring a balance of high random read-and-write IOPS performance. Power-failure features keep mission-critical environments up and running all day, every day.
Server Memory
Kingston invests millions in the development and testing of its modules today to reduce your total cost of ownership tomorrow. The resulting performance, stability and long-term reliability are among the reasons Kingston server memory has become a worldwide industry standard.
Why Kingston is the Smart Choice
Performance, security and reliability are vital for businesses. Kingston's proven experience, recognised best practices and trusted industry leadership make our products the smart choice. Whether an organization is designing, updating or developing system solutions, servers, data centers or sustainable infrastructure, Kingston is ready to support any project no matter the scope.
Ask an Expert
Kingston can offer you an independent opinion on whether the configuration you're currently using or planning to use is right for your organisation.
Enterprise SSD
We offer advice on what benefits Enterprise SSDs will bring to your specific storage environment and which SSD is most suitable for your workloads requiring a balance of high random read-and-write IOPS performance
Server Memory
We offer advice on what benefits are of configuring your server for optimal performance & capacity. Kingston's configuration experts have the knowledge and resources to support your memory upgrade needs.
LU-CIX member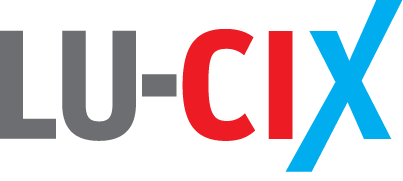 DO YOU WANT TO KNOW MORE ABOUT Kingston?