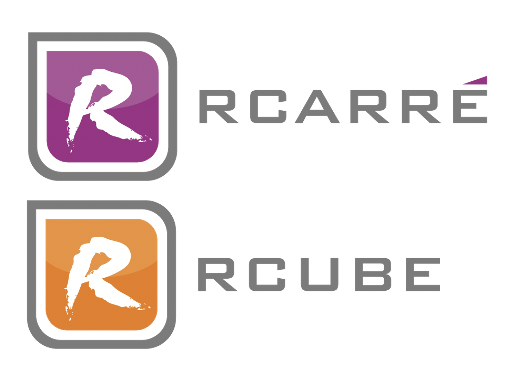 Rcarré and Rcube Professional Services
Rcarré and Rcube Professional Services provide expertise in cloud solutions, IT governance, data security, digital workplace, IT supply and IT resources. Our identity is based around performance, scalability,and high availability in order to ensure your business's continuity at an ideal cost. Today, you can count on the skills and know-how of over a hundred people working to safeguard the continuity of your IT operations. We serve a wide variety of clients, from microbusinesses to large accounts in all areas of activity including finance, insurance, auditing, engineering, and business management thanks to our PSF status.With this experience, Rcarré and Rcube Professional Services have developed our own range of services to provide services ideally suited to the PSF market (thanks to the PSF accreditation held by Rcube Professional Services), and manage our customers' infrastructure while meeting international regulations such as ITIL, ISO 27001 and ISO 9001.
Our services
Our portfolio of services combines efficiency, security, and continuity so you can delegate some of your IT tasks with confidence. Our service catalogue is broad and varied, allowing us to easily meet the requirements and demands of the market:
Cloud Infrastructure: We offer R-Cloud services, resulting in the establishment of an agile cloud infrastructure based in two Tier IV data centers located in the territory of the Grand Duchy of Luxembourg. With these services, you will benefit from accommodation on a private cloud, completed with a layer of quality services (support, infrastructure management, etc.) as well as compliance with existing regulations.
IT Governance: We provide an expert controlled management of your IT. Our fields of activity include, among other things, compliance support, advice and proposal of solutions to ensure the sustainability of your business in all circumstances, and the implementation of IT governance corresponding to your needs.
Data security: As information is at the heart of any business, we ensure that IT security is taken into account in each of our solutions. Our data security solutions protect you from data losses and leaks as well as from external attacks (ransomware, viruses, phishing, etc.). They also allow for better management of your backups and high availability of your systems, not to mention the restoration of your data.
Digital workplace: We provide a variety of mobility solutions, according to your needs, allowing you to work anywhere, anytime, and in complete safety. This will directly promote communication and exchange within your company, leading to a significant increase in productivity.
IT supply: From the purchase of hardware to its end of use, we manage your equipment thanks to our maintenance services, management of manufacturers' warranties, or even using our certifications to replace it. In the interest of taking into account the circular economy, Rcube can also manage the second life of these equipment.
Technical resources: From advice to the provision of IT experts, we are here to support you in the daily life of your IT infrastructure (maintaining your IT equipment, running projects, solving problems, implementing new tools, etc.).
Colocation services
RACK CABINETS
MULTI-TENANT
DEDICATED SERVERS
VIRTUAL SERVERS
COLOCATION SERVICES
HANDS ON SITE
Carrier services
VoIP
TELEPHONY
CLOUD
IP-VPN
Cloud services
VIRTUAL MACHINES
PRIVATE CLOUD
DEDICATED SERVER
IaaS
SaaS
PaaS
Managed IT services
HARDWARE MANAGEMENT
VIRTUALIZATION
VIRTUAL DESKTOP
ACTIVE DIRECTORY
EXCHANGE
BACK UP
DRP
INCIDENT MANAGEMENT
MONITORING
Reselling partner of
Dell
HPE
Other services
SaaS platform for different services such as accounting, HR, document management, collaboration, electronic signature, hardware & software monitoring, pack office, telephony, financial solutions.
DO YOU WANT TO KNOW MORE ABOUT RCARRÉ AND RCUBE?